*Technical Advisory Committee (TAC)
1. 
Megan Franke, Ph.D. (
University of California –
LA)
Dr. Franke support teachers and principals in learning theories and practices of teaching and leadership in low-performing urban schools. Her doctoral classes focus on diversity in mathematics education as well as on understanding research methods as they answer the questions of Urban Schooling. She is collaborating with CSET on our project to promote effective instruction for elementary math.
2. 
Kris Gutierrez, Ph.D. (
University of California – 
Berkeley)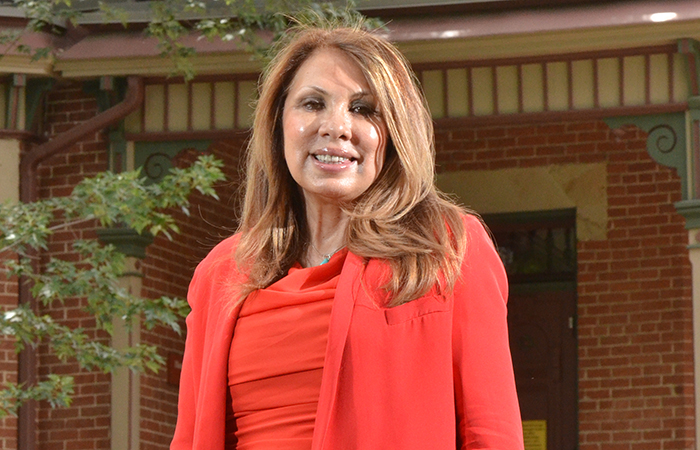 Kris D. Gutiérrez is Professor of Language, Literacy and Culture in the Graduate School of Education at the University of California, Berkeley. She was professor or Learning Sciences/Literacy and the Inaugural Provost's Chair, University of Colorado, Boulder and Professor Emerita of Social Research Methodology at GSE&IS at UCLA. Professor Gutiérrez is a national leader in education, with an emphasis in literacy, learning sciences, and interpretive and design-based approaches to inquiry. Gutiérrez is a member of the National Academy of Education and is the Past President of the American Educational Research Association and the National Conference on Research on Language and Literacy. Gutiérrez was appointed by President Obama and confirmed by the U.S. Senate as a member of the National Board for the Institute of Education Sciences where she served as Vice-Chair.
3. 
Kenji Hakuta, Ph.D. (Stanford University)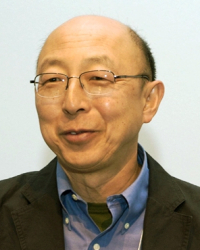 Kenji Hakuta is the Lee L. Jacks Professor of Education at Stanford University. 
He has been at Stanford since 1989, except for three years when he left to serve 
the new University of California at Merced as its Founding Dean of the School of 
Social Sciences, Humanities and Arts. He received his Ph.D. in Experimental 
Psychology from Harvard University, and began his career as a developmental 
psycholinguist at Yale University. He is the author of many research papers and 
books on language, bilingualism and education, including Mirror of Language: 
The Debate on Bilingualism. Hakuta is active in education policy. He has 
testified to Congress and courts on language policy, the education of language 
minority students, affirmative action in higher education, and improvement of 
quality in educational research. Hakuta is an elected Member of the National 
Academy of Education, a Fellow of the American Educational Research
Association, and Fellow of the American Association for the Advancement of 
Science, recognized for his accomplishments in Linguistics and Language 
Sciences. He has served on the board of various organizations, including the 
Educational Testing Service, the Spencer Foundation, and the New Teacher 
Center. 
4. Diane Kinch
, Ph. D. (
California Association of Mathematics Teacher Educators
)
5. 
Rebecca Kopriva, Ph. D. (University of Wisconsin)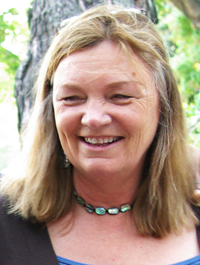 Rebecca Kopriva, Director has served as Principal Investigator on many federally funded experimental projects. Most recently she directed three consecutive studies developing and investigating innovative test items in mathematics and science at multiple grade levels. Prior to joining the UW School of Education, she founded and headed the Center for the Study of Assessment Validity and Evaluation at the University of Maryland. Dr. Kopriva was also on the faculty at California State University Fresno, and served as the Director of Student Assessment in Delaware. A frequent speaker at national conferences and other venues, she has written and published numerous papers, articles and chapters. Her latest book (2008) outlines essential considerations for the assessment of populations for whom language, literacy, format, or cultural challenges are problematic.  Dr. Kopriva holds a BA in Studio Art, an M.S. in Counseling, and a Ph.D. in Applied Statistics.
6. 
Michelle Riconscente, Ph. D. (
Director of Learning and Assessment
)
Dr. Michelle Riconscente is Director of Learning and Assessment at GlassLab. Dr. Riconscente brings expertise in evidence-centered assessment design, formative assessment, psychometrics, cognitive science, and instruction to the Lab's innovations in creating game environments and support materials that strongly link learning and assessment. Previously an Assistant Professor of Educational Psychology and Technology at the University of Southern California, she authored the first controlled study of an iPad learning app, and her published research on student motivation includes mixed-methods investigations of U.S. and Mexican students' subject-matter interest. Dr. Riconscente has served as a consultant to several organizations, including Harvard University, MIT, GameDesk, Scholastic Inc., The Carnegie Corporation of New York, UCLA's CRESST, Motion Math Games, and the U.S. Department of Education. She holds a bachelor's degree in mathematics-physics from Brown University and a Ph.D. in educational psychology from the University of Maryland, College Park.
7. 
Sharif Shakrani, Ph.D. (
Michigan State University)
8. Steve Sireci, Ph.D. (
University of Massachusetts
 –
 Amherst
)
Stephen G. Sireci is Professor in the Psychometrics Program and Director, Center for Educational Assessment, University of Massachusetts Amherst, USA. His Ph.D. is in psychometrics from Fordham University; his master's and bachelor's degrees are in psychology from Loyola College (Maryland). Previously, he was Senior Psychometrician (GED Testing Service), Psychometrician (Uniform CPA Exam), and Research Supervisor of Testing (Newark Board of Education). His research is primarily in educational test development and evaluation, particularly issues of validity, cross-lingual assessment, standard setting, and computer-based testing. He is on several advisory committees including committees for Texas and Puerto Rico, and is a Fellow of AERA, a Fellow of Division 5 of APA, and past Co-Editor of the International Journal of Testing and the Journal of Applied Testing Technology. He was President of NERA and a member of the Board of Directors for NCME.  His awards include the School of Education's Outstanding Teacher Award, Chancellor's Medal, Award for Outstanding Accomplishments in Research and Creative Activity, and Conti Faculty Fellowship from UMass; the Award for Distinguished Mentoring from NERA, and the Unsung Hero award from Loyola College Rugby. In his spare time he likes to play guitar, go to the gym, and body surf.
9.
Martha Thurlow
, Ph.D. (
University of Minnesota)
Martha Thurlow is the Director of the National Center on Educational Outcomes. In this position, she addresses the implications of contemporary U.S. policy and practice for students with disabilities and English Language Learners, including national and statewide assessment policies and practices, standards-setting efforts, and graduation requirements. Dr. Thurlow has conducted research for the past 35 years in a variety of areas, including assessment and decision making, learning disabilities, early childhood education, dropout prevention, effective classroom instruction, and integration of students with disabilities in general education settings. 
Dr. Thurlow has published extensively on all of these topics, authoring numerous books and book chapters, and publishing more than 200 articles and reports. In 2003, she completed her 8-year term as co-Editor of E
xceptional Children
, the research journal of the Council for Exceptional Children, and is currently associate editor for numerous journals.
10.
Tobin White
, Ph.D. (University of California – Davis)
Tobin White studies the use of technology in teaching and learning mathematics. He has a particular interest in using mobile computing to support novel approaches to engaging learners with STEM content and practices. Using a design-based research approach, he develops collaborative problem-solving tools and activities in order to investigate intersections between conceptual and social dimensions of learning. A former high school mathematics teacher himself, he has also worked for more than a decade in teacher preparation.
11. 
Eric Zilbert
, Ph.D. (
California Department of Education Assessment & Accountability Division)